Lemme forward all those awards in this post I have in my pocket since last months and maybe more than that as quickly as possible because I know if I delay it any more I will completely forget them once and for all .

Before that thanks for all wards you peeps gave me so far . This is all your kindness I appreciate that you took the time to remember me.So that is why I want to forward all these awards to as many people as possible.

You know what I wanted to take part in Pakistan blog Award 2011 and Bloggies 2012 but dmamn it.I had missed both of them I have to wait till nexr year ;(.PBA is an elite thing .They held award ceremony in big hotels and bla bla.Well no sweat at all meanwhile I will set up my game and till then my blog be next big thing .
One awards are for me which can not be farwarded so I am gonna start with that. It is from
blogger
Fashionista.
She especially made that for me
here
dubbed
Super fabulous blog Award .
I am humbly super touched *.Isn't it beautiful ?
Month ago
Dana ML
gave me
Enchanted Award
. I would love to forward this award to: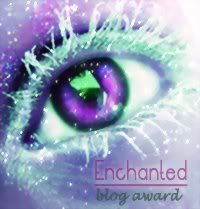 Raindrops and Daisies John
Claudia Moser
Steve E Rob
Sui generis Writer
Elvirah
Kathy Schneider
Diane Writes
White Freedom
Rahul Bhatia
My Never Ending Thoughts...
.
✿Sie✿
Standy
Cindi
I do, I do
Shelly
Inspiring Always Balqis SnowBow
CREATIVE MIND Taesha Baldridge Cecil Cherry Youngman Brown Omsolaym Anne Frank IceCreamBun
Aiman and Aasiyah gave me 7 awards ,from which I have had forwarded 3.Now 4 are are about to go
Top ten award .
It have no rule so I am giving this to 10 bloggers.
1. Enigmatic Soul
2. Karima
3. Cяystal
4 Dana
5. Mahnoor
6. I'm Cindi
7. Aishah
8. VINA FW
9.
Becky
10 rose water
♥ New Moon ♥ Uruj JaLpArI ~AND_
IceCreamBun Aishah Syida Prettylicious BluePearl Ridx :) George Zeinab rob Dana ML HappyVic Anne Frank Misha

aliza

khan Diana
Zeinab BluePearl I'm Farsilla Fatma ~*Princesa Fiona*~
MarieHarmony
Youngman Brown Najeeba
Stylish Blogger Award :
Of course this award for stylish peeps which are
April Byrd quartertoinsane Aseel Hayley Tiffany Professor Barbie Soha♥ Jewel Clicks miss faty Miss Star Shiny PurpleMist. CookDoKoo
j e s s i z e e Yua Dolly Melu103 Omesylaim
vicky Diana Hayley
★ JASMINE ★
The white cabbage
Besides them
Cherry
also gave me this
Kreativ Blogger Award
and it is going to
:
♫♪♥PhilO♥♪♫ Daily Dose of Musings Kathy Schneider Sagittarian white witch Hi_D jojo Bubbles *_* All She Wrote
John
Sujana
Simply, Mara Fashionista Steve E
Sondra Crane Mimisha Leah maddyrose
Reine Ackermann
Ambreen
Last but not least
White freedom
gave me
Liebster Award wh
ich is going to :
Ruhi Shah A Lady's Life Enigma Quin Sofia Jamy BintElOud Layla vanilla ice cream floats BintElOud
I do, I do
Shelly
ungesagt Inspiring Always
Congratulation, everyone.
Only rule is you take your award ,be happy ,and forward it to as many bloggers as you want :)
Have a good day .