I watched two movies this week on cable:
Internship,
and
Highway.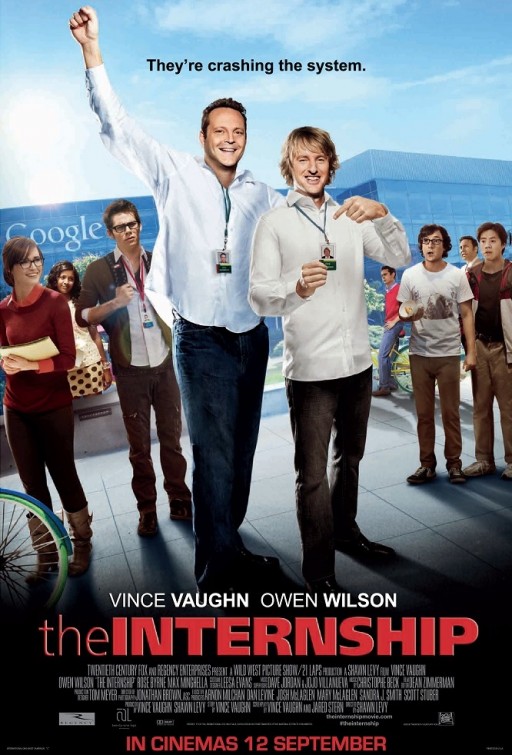 #Internship
is an-Okay-watch-it-on-dvd-or-at-HBO type movie. A comedy drama of two 70s born middle aged guys: Vince Vaughn as Billy McMahon and Owen Wilson as Nick Campbell, who are interns at Google after losing their jobs as watch salesmen. These fast talking, old school sales guys did their best to find their way in today's digital world.
Google was everywhere. There was office politics, leg pulling. tech-savvy college kids.
It was typical Vaugh and Owen movie. They know together they are always good, however just don't accept anything like Wedding Crasher. It is not Wedding Crasher from any angle. Like I said it is a time pass flick. I personally like these easy watch comedy flicks on Sundays at HBO, so I enjoyed it.
Randeep Hooda and Alia Bhatt starter
#Highway
.....
"In bondage, she found freedom." is not just a different than other Bollywood's masala flick. It is a journey.
"

I don't want to go back to where you brought me from; I don't want to reach where you are taking me, all I know is this journey."
There comes a time in life when we all want to run so far away from our lives. Maybe not all of us, but some of us def want to. Some are happy where thet are, some are not. Some has scape streak. Some live their lives as they are living.
Yes, it is so good to be free. But no ones wants to be kidnapped to be free.
This happened to Veera(Alia Bhaat) when she says to her fiance' lets run away." just at the time when everything was ready to the big day____their wedding. She just had no idea she is gonna be kidnapped later. Falling in love with your kidnapper is not much digestable, but he was the one who freed her.
Imtiaz always make such entertaining flicks, however it was definitely Alia Bhaat's flick. She was in her element. She was scared, she was free. She was helpless, she was happy.
This was the first time I watched Randeep in any flick. He was perfect for the role.
A.R Rehman gave the music. Do I need to say anything more ?
Listening
Patakha Guddi all day .
Rating :**** (4 start)